EMDR (Eye Movement Desensitization and Reprocessing)
EMDR therapy is an extensively researched, effective psychotherapy method proven to help people recover from trauma and other distressing life experiences, including PTSD, anxiety, depression, and panic disorders. EMDR sets up the right atmosphere to support the brain's natural process so it can put away stuck information (triggers) and feel relief from ongoing symptoms that relate to that information.
The American Psychiatric Association, the International Society for Traumatic Stress Studies, the Substance Abuse and Mental Health Services Administration, the U.S. Dept. of Veterans Affairs/Dept. of Defense, The Cochrane Database of Systematic Reviews, and the World Health Organization among many other national and international organizations recognize EMDR therapy as an effective treatment.
For more information about EMDR:
https://www.emdria.org/about-emdr-therapy/
SENSORIMOTOR PSYCHOTHERAPY
The body carries the legacy of trauma and attachment dynamics in procedural habits of movement, posture, and nervous system regulation that can keep clients stuck in the past. Sensorimotor Psychotherapy (SP) actively incorporates awareness of the body into clinical practice, targeting the habits of physical action, autonomic dysregulation, and posture. By addressing the physical, as well as the psychological effects of adverse experience on mind and body, SP supports a deep, effective, and unified approach to healing.
To find out more about Sensorimotor Psychotherapy:
ART THERAPY AND EXPRESSIVE ART THERAPY
Art therapy is an integrative mental health and human services profession that enriches the lives of individuals, families, and communities through active art-making, creative process, applied psychological theory, and human experience within a psychotherapeutic relationship.
Art therapy, facilitated by a professional art therapist, effectively supports personal and relational treatment goals as well as community concerns. Art therapy is used to improve cognitive and sensorimotor functions, foster self-esteem and self-awareness, cultivate emotional resilience, promote insight, enhance social skills, reduce and resolve conflicts and distress, and advance societal and ecological change.
"Neurobiology has taught us that we need to "come to our senses" in developing effective components for addressing trauma…Expressive arts therapy releases the potential of the senses to "tell the story" of traumatic experiences via nonverbal, implicit forms of communication."
-Cathy Malchiodi
"Expressive arts help people discover just what forms of expression will be self-regulating, communicate their experiences in reparative ways, imagine restorative narratives, and ultimately support recovery."
-Cathy Malchiodi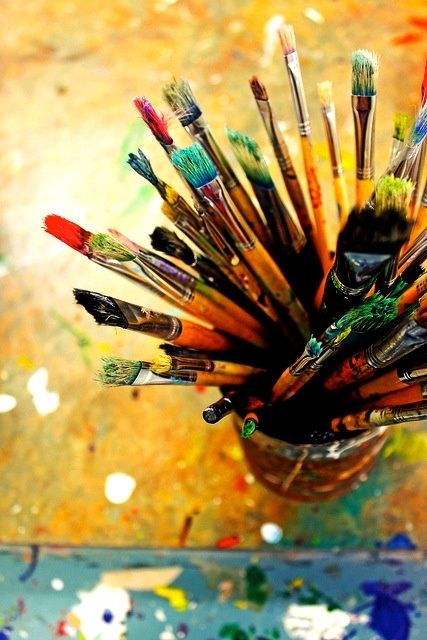 For more information about the benefits of Art Therapy:
https://arttherapy.org/about-art-therapy/
PSYCHODRAMA
Psychodrama is an action method of therapy that works best in group therapy. This type of experiential therapy is focused on moving stories from the inside to the outside and is most commonly used to process childhood trauma. It is spontaneous and unfolds in the moment. Utilizing the support of the group members, the group helps each other to process in a way that brings the event or experience to life. Psychodrama is effective in moving from the mind to the body and giving the protagonist (the main person processing) a sense of empowerment and relief to re-write the experience and gain insight along the way. It can also be adapted to individual therapy and be very beneficial to gaining a unique and different perspective.
Article on Psychodrama inside "Together AZ" newspaper:
http://www.togetheraz.com/pdf/archive/2013June.pdf
EMOTION FOCUSED THERAPY (EFT)
Emotionally Focused Therapy (EFT) is a science-based humanist approach for couples, individuals, and families to repair attachment wounding and strengthen bonds within self and in relationships. This approach focuses on getting beneath the surface of behavior and digging into the emotion underneath that is fueling the disconnection. EFT focuses on the negative patterns in relationships and works to change that pattern into a more secure attachment through emotional regulation, effective caretaking, and reframing distress through the lens of attachment needs to gain more understanding, empathy, and connection.
To find out more about Emotionally Focused Therapy: