About me…
I am currently finishing my Master's Degree in Clinical and Mental Health Counseling at Grand Canyon University. My goal is to help every client feel comfortable, seen, and valued. I plan to accomplish this by providing a welcoming and accepting atmosphere that promotes honesty and security within the therapeutic relationship. My undergrad is in cross-cultural studies and I am passionate about working with and knowing people from all different walks of life. I plan to help clients improve their thought life in order to transform their daily life. I find the seat as a counselor to be a great honor to know others' stories in such an intimate way.
My hobbies include watching Survivor with my husband, painting, photography, and podcasts. As an extrovert, I also enjoy spending time with friends and family often. Alongside this, I also enjoy volunteering within the community through a variety of service projects through my own personal venture. I have also volunteered abroad serving in Togo, West Africa, Guyana, South America, Mexico, and Cambodia. These experiences have and continue to shape my counseling perspective.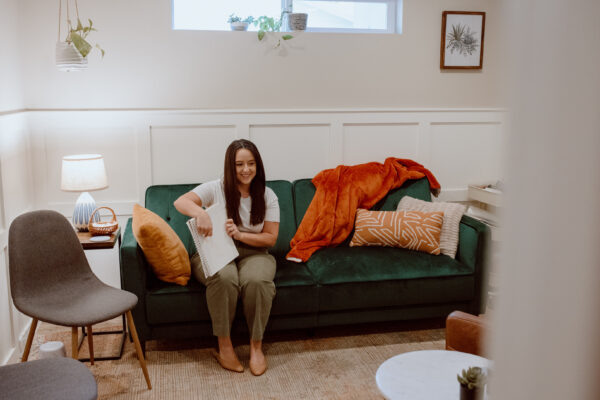 Ages 8 and up
Couples
Teens and Young Adults
Catelin offers Telehealth sessions for those whose primary residence is in Arizona.
For more information, please contact us or reach out to Catelin: