About me…
I am a lover of the human experience. Throughout our lifetimes, we each experience humanity in a unique way. I see every part of that story as a stepping stone to discovering our purpose and figuring out why we are really here in the first place.
My version of self-care looks like watching Survivor with my husband, painting, photography, and podcasts. I also enjoy spending time with friends and family often. I love traveling and have been all over the world. In the pursuit of traveling, I found my calling in sitting with those who want a change, a listening ear, and a compassionate perspective.
For me, it is about connecting your life experiences to the suffering you would like to move through. It's about finding hope in the transformational process. It can be about experiencing self-compassion for the first time or even feeling heard and seen in a way that you have needed for a long time. I understand how difficult it can be to walk the path of healing. Having someone with the right tools to walk you through it can make the process so much easier and more enjoyable.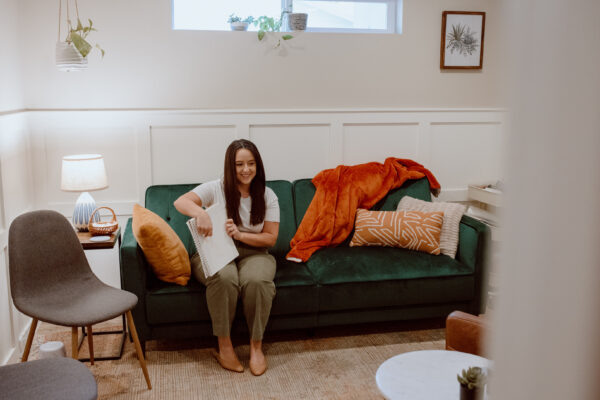 What therapy looks like with me
Whether through talking, drawing, or painting I believe creativity can help to make the process more enjoyable. I love making therapy as enjoyable as possible. I also strive to make it a place where you feel validated and seen. I hope to see you soon!
Ages 8 and up
Couples
Teens and Young Adults
Catelin offers Telehealth sessions for those whose primary residence is in Arizona.
Rate: $120/hr

For more information, please contact us or reach out to Catelin: catelin.thewellmesa@gmail.com